Location: E.C Manning Provincial Park, British Columbia, Canada
Date: July 13-16, 2020
Leaders: Jess Findlay and Connor Stefanison
Fee: $1495 CAD (Approx. $1200 USD) + 5% GST
Deposit: $500
Maximum Group Size: 6 Photographers
Workshop Introduction:
Located just 2 hours from Vancouver, Manning Provincial Park protects over 70,844 hectares of wilderness in the heart of British Columbia's Cascade Mountains. Moving west to east through the climate transitions dramatically from old growth coastal rainforest, to semi-arid ponderosa pine forest and grassland. From low-lying valleys to high mountain peaks, this park boats an incredible diversity of flora and fauna. These include 206 species of bird, and 63 species of mammals, including a small population of Grizzly Bears, and the rare Northern Spotted Owl.
Taking into account the breathtaking scenery, presence of charismatic wildlife, and close proximity to Vancouver, the park remains relatively quiet, retaining it's authentically wild atmosphere.
Why participate in this workshop?
Two leaders means you will receive more one on one instruction.

Our workshops take place in a fun and non-competitive atmosphere.

We have been visiting the park since we were very young, and we are very experienced in locating the area's wildlife. This ensures that you are in the best place at the best time to capture the best possible images.

We are committed to providing you with the greatest possible workshop experience.

Unlike many other workshops, this one will encompass a broad spectrum of subject matter.

Known for our unique, eye-catching images, we can help hone your photographic eye.

All of our advertised images were taken at the workshop sites.
Cost includes:
Three full days of photography

Unlimited expert photographic instruction and guiding in the field

Post-processing lessons and presentations mid-day

Transportation within the park while photographing
Cost does not include:
Transportation to and from Manning Provincial Park from your place of origin

Meals

Beverages (excluding water while photographing)

Lodging and camping

WIFI

Trip insurance (we recommend that you acquire this)
Suggested Photography Gear:
Digital SLR

Wide angle lens (example: 16-35mm, 24-70mm)

Mid-range lens (example: 70-200mm)

Telephoto lens (300mm or larger)

Tripod

Polarizing filter

Cable or wireless shutter remote

Bag to carry all of the above in the field
Most Commonly Encountered Species:
Sooty Grouse

Clark's Nutcracker

Pine Grosbeak

Boreal Chickadee

Gray Jay

Common Raven

Common Loon

Steller's Jay

Mule Deer

Black Bear

Snowshoe Hare

Yellow-bellied Marmot

American Pika

Yellow-pine Chipmunk

Cascade Golden-mantled Ground Squirrel

Columbian Ground Squirrel
Participant's Images: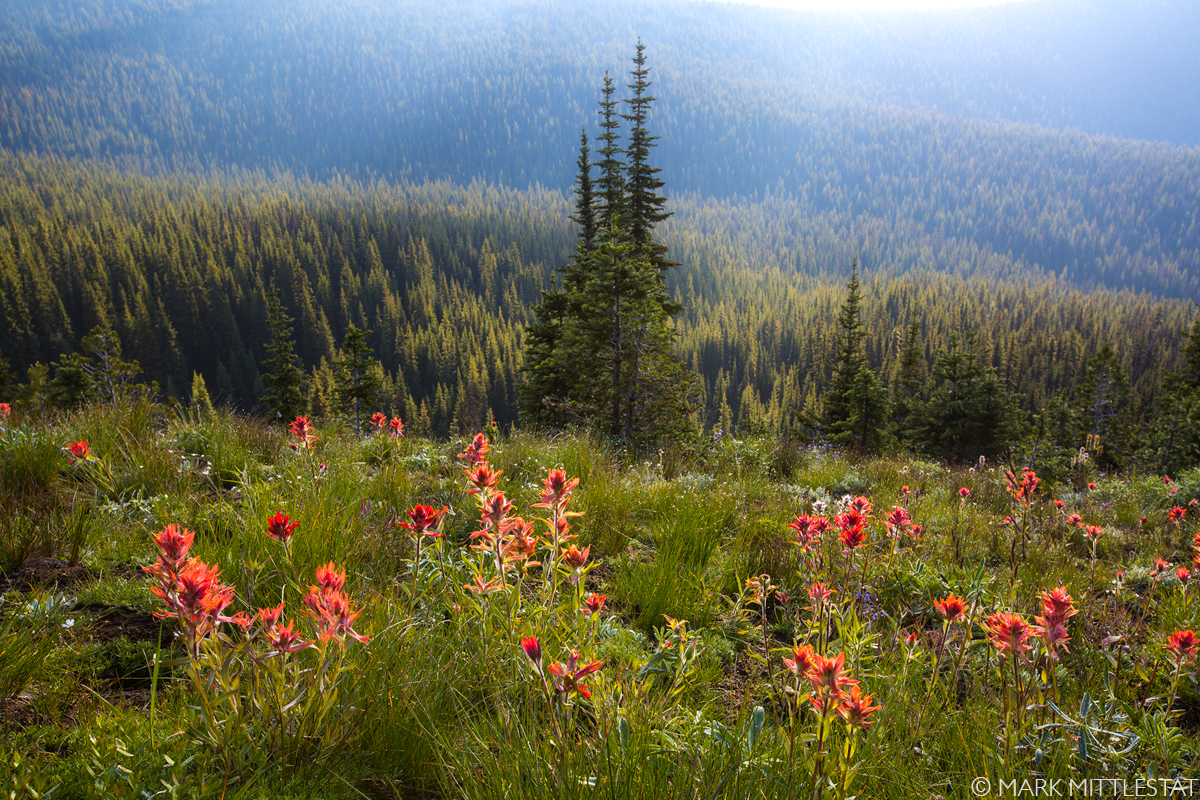 Lodging/Camping:
We recommend either staying at Manning Park Lodge, or at one of the park's 5 campgrounds.
Dining:
Attached to the Manning Park Lodge, is Pinewoods Restaurant, open daily from 7:00am to 9:00pm. Additionally, a small bistro is also open from 8:30am to 3:30pm. The Country Store, also conveniently located at the lodge, offers snacks, basic groceries, alcoholic beverages, souvenirs, and very basic camping equipment.
Schedule:
We will meet in the Manning Park Lodge lobby at 2pm on July 13th. Here we will have a meet and greet, as well as a presentation about the workshop.

On July 16th, the photography portion of the workshop will run until 10am, after which you may check out of your hotel or campsite. After that, we will meet back and have a final group meal. After brunch, we'll have optional image review time until the early afternoon.
Morning Photography:
In order to ensure that everyone is ready for sunrise, we will meet in the lodge lobby each morning at 5am. Since there won't be time for a proper breakfast before shooting, we recommend packing some snacks. After sunrise landscapes in the alpine, we will work our way down the mountain in search of wildlife. Once finished with that, we will spend time photographing sun-seeking rodents, such as Yellow-bellied Marmots and Columbian Ground Squirrels. Once we're done the morning shoot, we can enjoy a proper breakfast at around 10am. After breakfast, there will be a break until around 1pm.
Mid-day:
At the end of our break, we will be meeting up for post-processing lessons and presentations. Once finished, we will make our way to an early dinner at around 4:30pm.
Afternoon/evening Photography:
Once everyone is finished eating dinner, we'll head back out into the field for more photography! After our sunset shoot, feel free to join us for some star photography at around 11pm (weather permitting).
Registration:
In order to participate in this workshop, please email me at connor_stef@hotmail.com, or use the form to the right. Here I will be able to send you a registration package and liability waiver.
For your registration to be confirmed, you must mail a cheque with your deposit to the address that I will provide you with. Deposits are non-refundable, unless the workshop is cancelled by the leaders. Final payment of the remaining workshop fee is due 60 days before the start date of the workshop. Total amount is non-refundable 6 weeks before the start date, unless a replacement participant can be found.